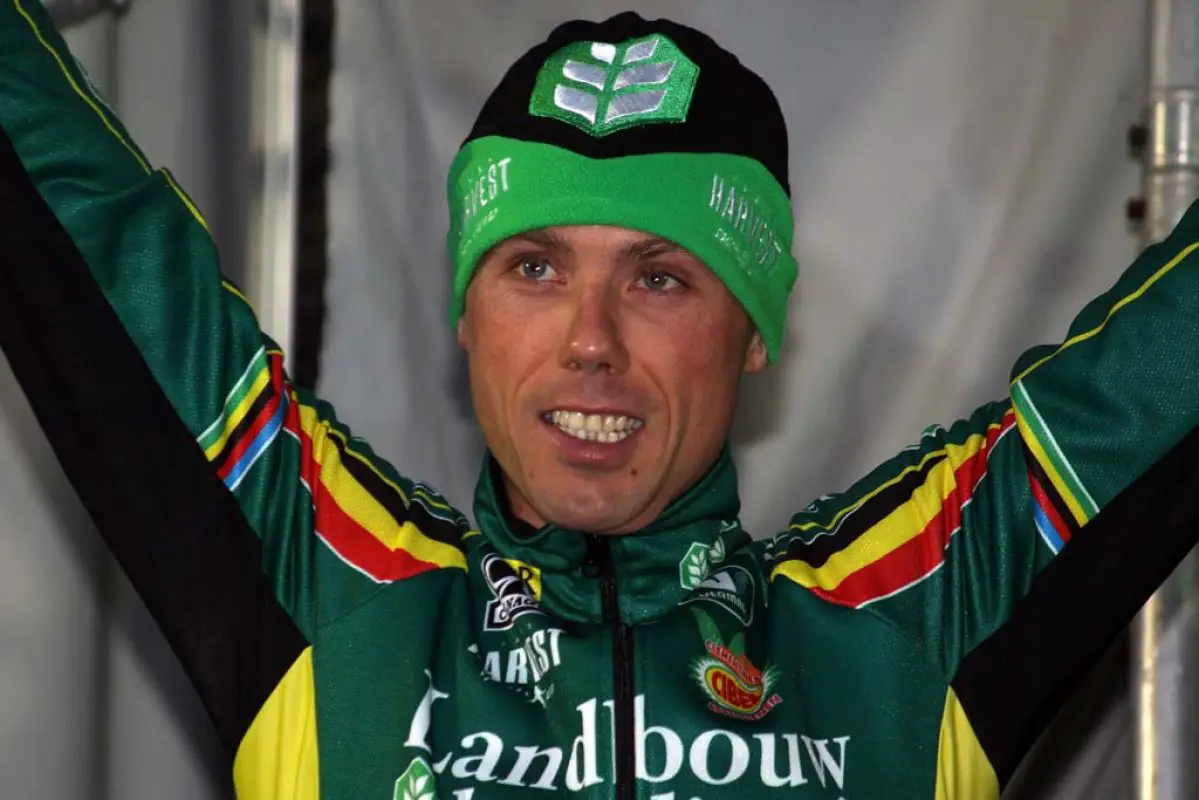 Any discussion about the best cyclocross riders in the world is bound to include - and perhaps conclude with - Sven Nys. The Belgian has won a World Championship and
seven
Belgian National Championships. But, much more impressively, he has excelled in season-long competitions, raking in 3 World Cup Overalls, 9 Superprestige titles, 7 GvA trophies, and - of course - a whole ton of big wins in each of those.
Cyclocross Magazine has an exclusive interview coming up with Sven Nys, and we wanted to give you the chance to ask the questions. Send 'em to askapro (at) cxmagazine.com and we'll pick the best ones to ask Nys. [Replace the (at) with @] We'll post the interview online at cxmagazine.com.
We don't get the chance to interact with Nys much here in the States, but expect that to change. The Belgian phenom has marked the World Championship in Louisville as a target, and plans to hold off on retiring at least until then. Nys is a member of the UCI Cyclo-cross commission and has expressed a lot of support for the growth of the sport in the US in the past.
We'll be running other similar interviews of Euro stars with reader-submitted questions later in the season. Stay tuned!